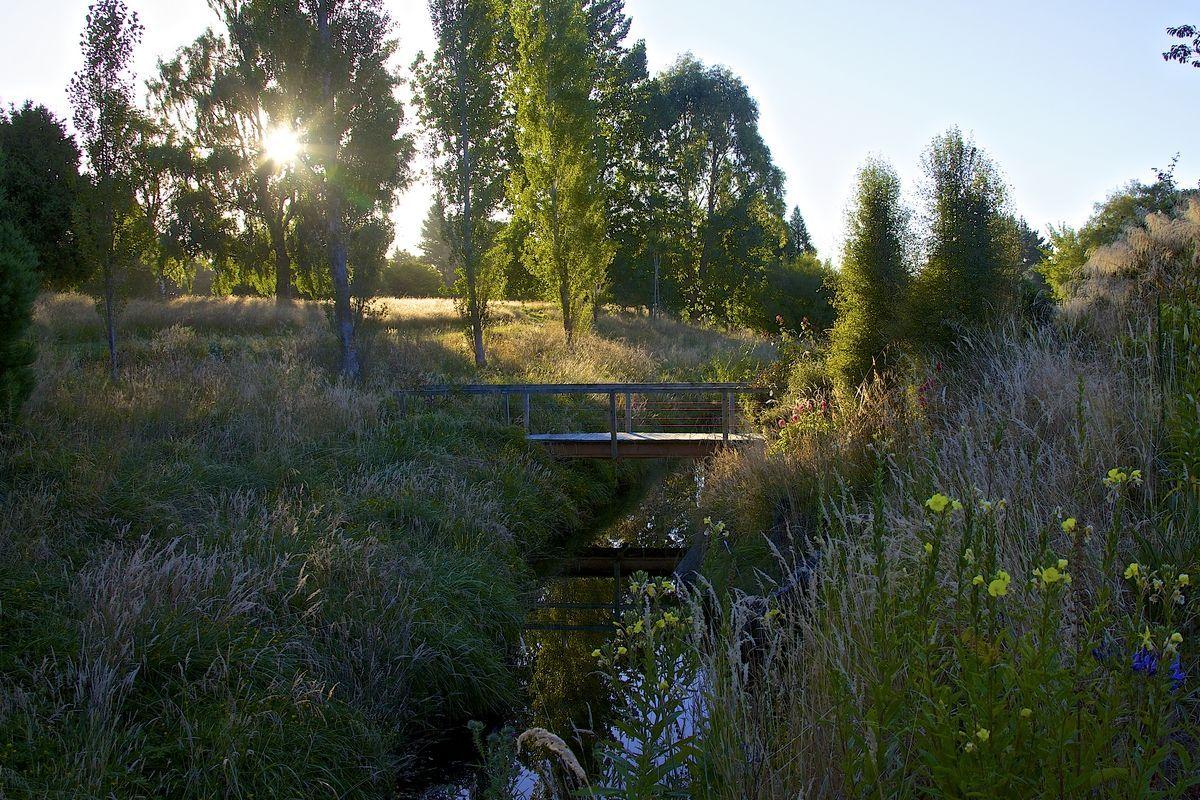 As the heat of summer fades, Peter and I are reflecting on a great summer – where we have met wonderful people, shared our home, and introduced our area to visitors from far and wide

May and June are traditionally a quiet time for us in Ohakune – opportunities to maintain and upgrade properties and also rest and relax before the winter season starts. We are excited to let you know that we have just completed the installation of a cedar wood hot tub which seats eight – this is not only a piece of art in itself, but environmentally friendly being both wood and gas fired. We feel it's the perfect addition for not only our summer guests to relax in after hiking the Tongariro Crossing or cycling the Old Coach Road but will also warm our winter guests after a day on the ski slopes.
We had a family friend, Joelle, from Constance in Germany stay with us for several weeks this summer, so while we didn't have much of a chance to get out and about, we did a couple of short walks with her to introduce her to the area. One of our favourite short walks is the Mangawhero Forest walk. This walk is great because it has all of the elements of the longer hikes in the area: it is in the Tongariro National Park, walkers are surrounded by New Zealand native bush, and it is on Mt Ruapehu. The sign says one hour but although we're just walkers of an average pace, it really only takes around 45 minutes. One of the benefits of this walk is that it encompasses a 15 minute loop that is suitable for those that are less able bodied and is also wheelchair accessible. So as we walked, we were able to talk to her about the area and have her practice her English at the same time. We hope the lessons were successful!!
The walk is situated right at the base of the mountain road – just a quick 10 minute drive from Ruapehu Country Lodge so it's perfect for those guests who are unlucky enough to be here for just one night. It's also nice and handy to return to town for dinner at The Cyprus Tree or one of the other nice restaurants close by.
We're sad that we have probably seen Joelle for the last time this year but hopefully, we will visit her in her hometown sometime soon!!
So as winter approaches, it's time for you to think about all the great reasons for visiting Ohakune and Ruapehu Country Lodge. The epic Desert Storm Trail Bike ride takes place on 9 -10 May, the Carrot Festival takes place at the end of May, as does the Ohakune Fashion Show, Mardis Gras weekend is the last weekend in June, the Waimarino Art Awards in early July and then of course there is the snow.
So there's plenty going on for you to choose from. Come and see us at Ruapehu Country Lodge.
What our other guests had to say
Fabulous place to stay , very restful , warm , relaxing , highly recommend.. it was close to the Ohakune town but far away from the town .. definitely a good place to stay, very hearty home cooked breakfast
philly2irvine, New Zealand
Our time with Heather and Peter was wonderful. They were full of suggestions as what to do while staying in the area. The Hosts just made us feel like family and very comfortable in their home. Breakfast was perfect and enjoyable while sharing a table with fellow travelers. Definitely take a...
Dawneen, Wisconsin
Heather and her husband just went out of their way to be helpful. The bed and breakfast is charming with lots of animals and the grounds just so beautiful. Breakfast was also a treat. after one long day of hiking, we also were able to appreciate a hot tube in the garden. This was just...
Snoette, Luxembourg
Read More Reviews